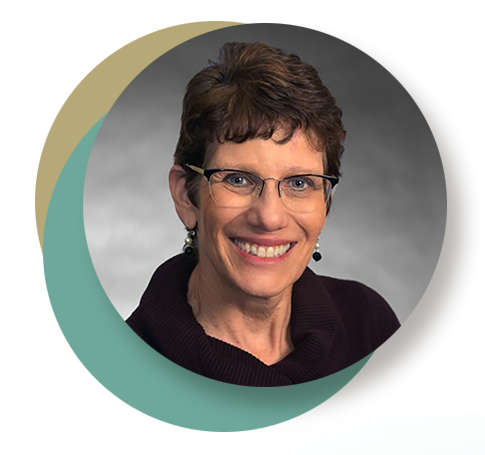 ABOUT
Mindy Spigel
Bestselling Author, Speaker, Facilitator
Mindy Spigel's passion is helping people create meaningful connections as a leader, a team member, while caring for customers. She enjoys helping leaders build strong teams and exceptional work environments.
She is committed to helping teams communicate, respect each other, and work together effectively. It is her desire to alleviate fears, build trust, and create an extraordinary experience for all.
Mindy Spigel is proud to be a nurse with experience working in both inpatient and outpatient settings. As an educator, Mindy has taught in both academic and clinical settings. Mindy has served on the faculty of two Universities: University of Alabama in Birmingham with a joint appointment to the School of Nursing and the School of Medicine and at Christopher Newport College where she served as the pediatric faculty member at the College of Nursing. Mindy was also the Director of Education for a hospital where she was responsible for staff, patient and communication education.
Mindy has been honored to have presented at numerous national, state and local conferences and provided consultation and coaching to various organizations.
Mindy worked at CHRISTUS Santa Rosa and The Children's Hospital of San Antonio for almost 29 years as the Director of Organizational Effectiveness and the Director of Patient Experience. In these roles Mindy facilitated leadership development workshops and provided individual coaching to the leadership team. She loves facilitating transition workshops as leaders onboard, as well as facilitating team building and team interventions to create an exceptional work environment. She loves coaching physicians, leaders and other clinicians in creating an exceptional patient and family experience. Mindy has been recognized as a Certified Patient Experienced Professional (CPXP).
Mindy has recently completed and published a research study on the "Fears of Parents When Their Child is a Patient" with support from the Beryl Institute. There's a Snake on My Head! is her first book.
Mindy is active in the patient experience community. Currently, she is serving on the Beryl Institute Patient Experience Policy Forum for Patient and Family Centered Care, Academy for Communication in Healthcare Research Committee and University of Houston in San Antonio, C. T. Bauer College of Business Customer Experience Advisory Panel.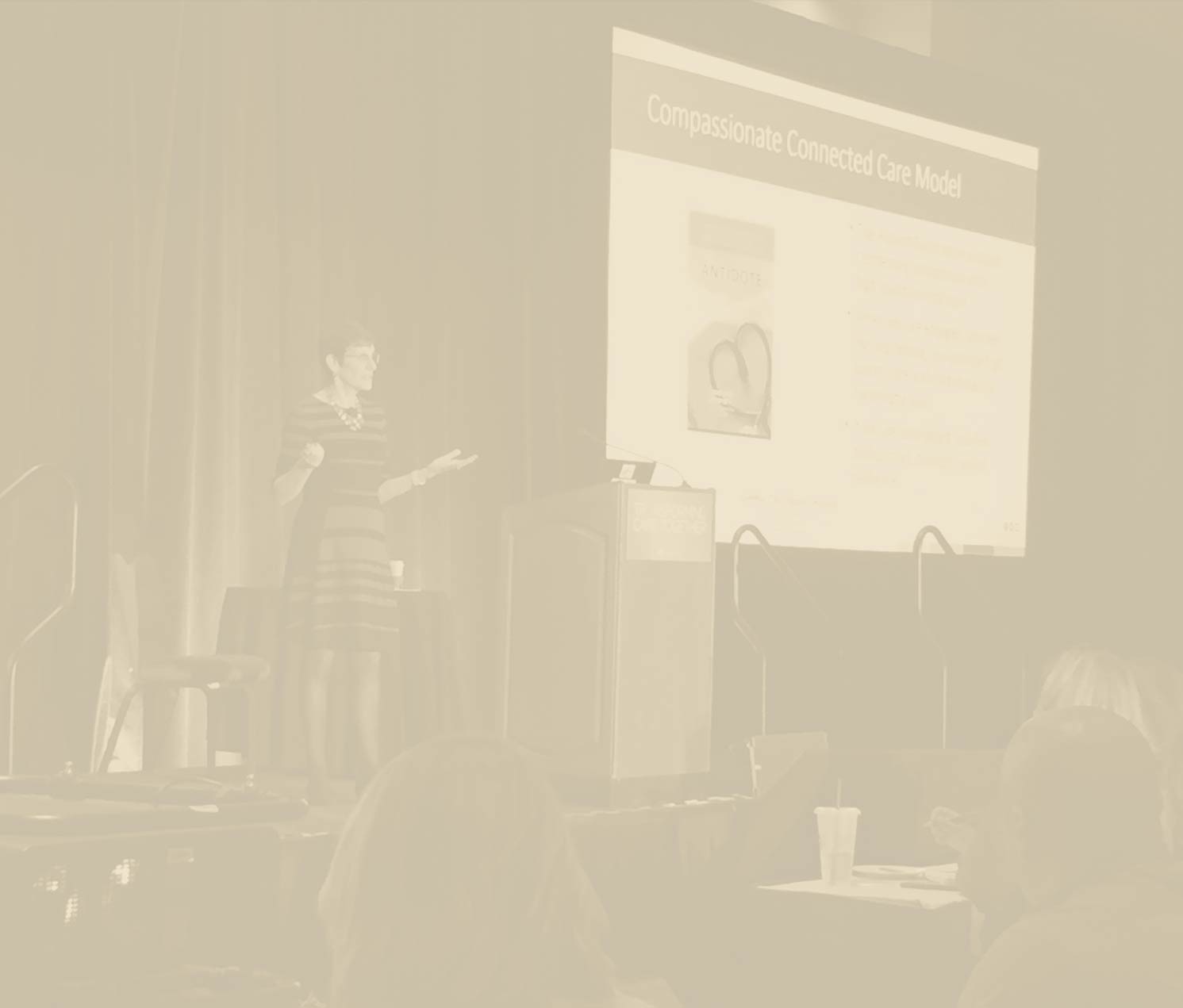 There's a Snake on My Head: Alleviating Patient and Family Fears in Healthcare
Team Building/Team Intervention workshops
Assertive Communication
Inspiring, Motivating, and Engaging Your Team to Get the Results You Want 
Customer service presentations for many different fields
Dealing Effectively with Customer Complaints
Different Generations, Different Expectations (Employees and Patients) 
Positivity in the Workplace 
Facilitating Change 
Understanding Behavior Styles
Creating Effective Teams
Communication Effectively
Charge Nurse Workshops
Providing Effective Onboarding for New Employees
Dealing with Difficult Conversations
Leading Effective Meetings

"Mindy Spigel is a talented speaker with exceptional knowledge on patient care. Mindy has the ability to convey complicated information in an easy-to-understand manner. Her teambuilding sessions and workshops on enhancing communication skills have been of great value to school nurses across the San Antonio area. I am excited Mindy will continue to share her knowledge through the release of her new book."

"Brief and brilliant, this work provides so many "gold nuggets" on how to make the patient experience special.

The practical advice and real-life stories will help the reader easily translate these pearls of wisdom to executable actions. The winners…your patients, their families, associates, physicians, and the honorable tradition of compassionate healthcare."

"Mindy Spigel's work is a brilliant reminder to all healthcare providers that the work we do on a daily basis can possibly be the day that forever marks the life of the patient in our care. Our routine procedures, IV starts, delivery of a diagnosis, surgery performed, or even admitting process can be traumatizing and life changing for some patients. Patients enter into a world so unfamiliar to them, yet so comfortable for us – yet we have a tendency to lose sight of that. Mindy's empathetic view of the patient experience through the eyes of both patient and family is a must-read for all who are privileged enough to deliver care. It is with great hope that those who read There's a Snake on My Head! will never see a patient the same way. Bravo, Mindy Spigel!"

"It's refreshing to read a book that not only inspires the care team to identify and address patient fears, but also helps caregivers acknowledge their own fears and understand how this impacts the patients, with actionable takeaways on how to address it.

This book is an inspiring read, filled with stories and real-life examples. It is as authentic as Mindy Spigel herself. It's a must-read!"
Retention and Engagement:  Building the Future Together
San Antonio SHRMA (HR professionals), February 17, 2022
Is Your Workplace Like the 100 Acre Woods?  Understanding and Valuing Differences
International Association of Administrative Professionals, February 23, 2021
Leading Effective Meetings
San Antonio SHRMA (HR professionals), February 18, 2021
Minimizing Patient Fears in Patient and Family Experience
Academy of Communication in Healthcare Coffee Conversations, February 11, 2021
Enhancing the Patient Experience
Queens College, MHA program, February 2, 2021
Parents Fears When Their Child is the Patient (full presentation)
Beryl webinar, July 14, 2020
Parents Fears When Their Child is the Patient (poster presentation)
Research poster presentation webinar, Beryl Institute, June 10, 2020
Inspiring, Motivating and Engaging Others to Finally Achieve Hourly Rounding
Press Ganey National Client Conference, November 2019
Orlando, Florida
Facilitating Change in The School Setting
Texas School Nurse Administrators Association, June 2019
San Antonio, Texas
Inspiring and Motivating Others Using Transformational Leadership Strategies
Texas State Nurse Organization Leadership Academy, March 2019
San Antonio, Texas
Inspiring and Motivating Others Using Transformational Leadership Strategies
School Nurse Round up, February 2019
San Antonio, Texas
Inspiring and Motivating Others Using Transformational Leadership Strategies
Region 20 School Health Nurse Coordinator Educational Update, December 2018
San Antonio, Texas
Engaging Your Staff in Safety and Compassion
Press Ganey National Client Conference, November 12-14, 2018  
Orlando, Florida
Dealing With Difficult Conversations
School Nurse Roundup, 2018
San Antonio, Texas
Using Assertive Communication to Improve Outcomes
Versant National Client Conference, October 2017
San Antonio, Texas 
Building an Effective Team (breakout session)
Different Generations, Different Expectations: Better Together (keynote)
Children's Hospital Association of Texas Pediatric Nursing Conference, November 2016
San Antonio, Texas
Uh Oh! What do I say now? Using PFAC Members as Coaches
National Beryl Conference, April 2015
Dallas, Texas
Customer Service Excellence
National Association of Children's Hospitals and Related Institutions, March 17-19, 2006
Crystal City
Survival Skills: An Innovative Educational Program
Center for Professional Development, September 23, 2002
Columbus, Ohio
Pain Assessment, Prevention, and Treatment in Children. Could We Do Better
National Association of Children's Hospitals and Related Institutions, December 2000
San Francisco, California
Patient Experience
National Association of Children's Hospitals and Related Institutions, October 2000
Boston, Massachusetts
Revolving Door: Stop! I Want To Get Off
A Look at Effective Patient Education Techniques
Children's Hospital Associate of Texas Pediatric Nursing Conference, October 1999
Lubbock, Texas