Increase Quality of Care   |   Increase Compliance   |   Reduce Readmissions
What happens when you do not address the fears of patients, families, & healthcare teams?
If your healthcare organization is not able to recognize and alleviate a patient and family's fears, it will impact their ability to take care of themselves when they go home, possibly requiring a readmission.
If your healthcare teams are not engaged, feeling safe, and comfortable, effectiveness is reduced and turnover increases.
What if your healthcare team is able to put patients and families at ease?
What if the results include increased loyalty, trust, compliance, health outcomes, and fewer readmissions?
What if the healthcare team communicates well, trusts each other, has less turnover, greater job satisfaction, and increased quality of care?
What if the strategies do not take a lot of time?
What if we can facilitate a smooth transition for new team members or new leaders joining a team by helping people feel safe, informed and cared about?
What if we can engage the team in making changes in the organization?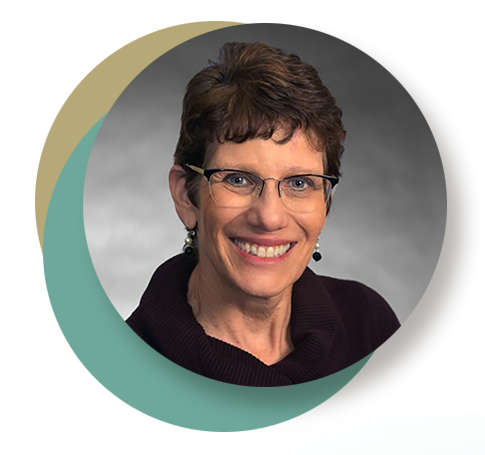 Small shifts, big impact
Hi, I'm Mindy Spigel.
I am proud to be a nurse with over 40 years of experience working in various healthcare and educational settings. For the past 30 years, I have been focused on my passion of helping organizations create exceptional experiences for the healthcare team and the patients and families who enter our healthcare organizations. 
I've seen the the struggles patients and families have experienced navigating our healthcare system at their scariest most vulnerable times and the amazing things the healthcare team can do to alleviate patient fears. When patients are afraid, they may become angry and are unable to think clearly and hear the the vital information being shared with them.
Without this information, how will they be able to follow the plan? My research uncovered simple things we can do to alleviate their fears. 
I have observed healthcare struggle during times of change and uncertainty. I have also seen that when these same simple tools are used to decrease their anxiety, amazing outcomes can be experienced. 
Fear in healthcare is real and it doesn't have to be that way. When we show true empathy and understanding, it enhances the experience for everyone. 
Your organization can transform their experience without adding more time to the day of already busy team members. And, the team members go home at the end of the day feeling connected to their true purpose. 
If you'd like to talk about what we could do together to help your organization meet its mission and values and make a difference, please reach out.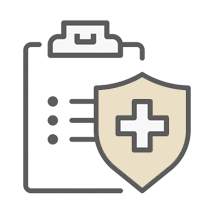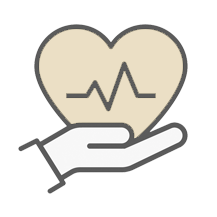 Enhance Patient Experience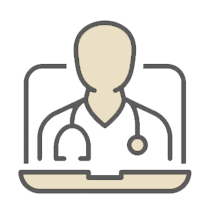 Program options customized to your organization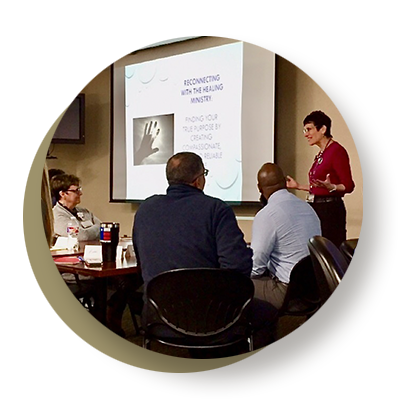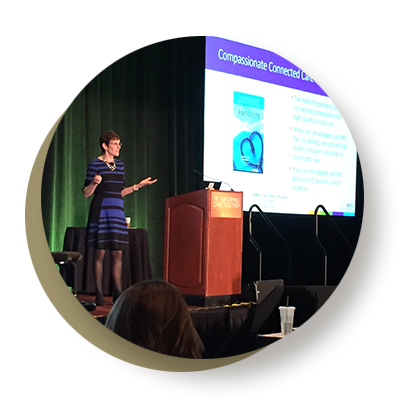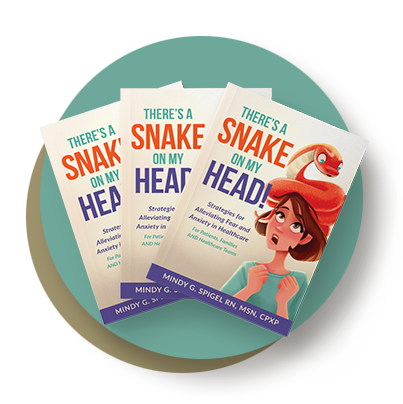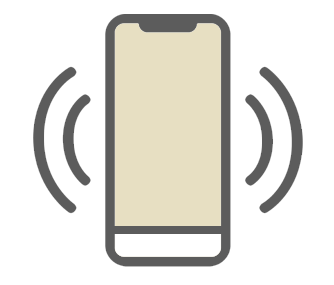 1. Schedule a Call
Click to schedule a call with Mindy to discuss your organization's needs.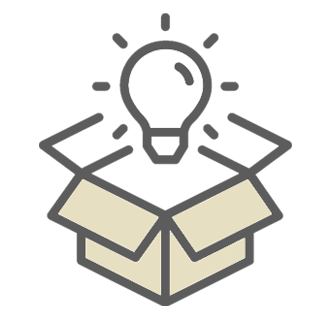 2. Get a Custom Plan
We can discuss your organization's goals and specifics needs. Perhaps you would like a keynote address at a leadership retreat, a full day workshop, books to be used for a book club, or a consultation.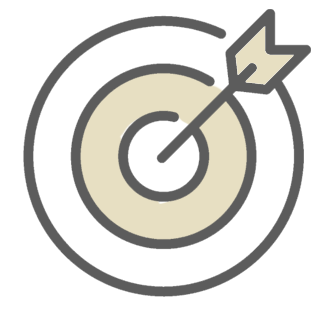 3. Transform Your Organization
Together, we can craft a plan to set your organization on the path for an exceptional experience for patients, families, clinicians and the entire healthcare team.
"Mindy Spigel is a talented speaker with exceptional knowledge on patient care. Mindy has the ability to convey complicated information in an easy-to-understand manner. Her teambuilding sessions and workshops on enhancing communication skills have been of great value to school nurses across the San Antonio area. I am excited Mindy will continue to share her knowledge through the release of her new book."

"Brief and brilliant, this work provides so many "gold nuggets" on how to make the patient experience special.

The practical advice and real-life stories will help the reader easily translate these pearls of wisdom to executable actions. The winners…your patients, their families, associates, physicians, and the honorable tradition of compassionate healthcare."

"Mindy Spigel's work is a brilliant reminder to all healthcare providers that the work we do on a daily basis can possibly be the day that forever marks the life of the patient in our care. Our routine procedures, IV starts, delivery of a diagnosis, surgery performed, or even admitting process can be traumatizing and life changing for some patients. Patients enter into a world so unfamiliar to them, yet so comfortable for us – yet we have a tendency to lose sight of that. Mindy's empathetic view of the patient experience through the eyes of both patient and family is a must-read for all who are privileged enough to deliver care. It is with great hope that those who read There's a Snake on My Head! will never see a patient the same way. Bravo, Mindy Spigel!"

"It's refreshing to read a book that not only inspires the care team to identify and address patient fears, but also helps caregivers acknowledge their own fears and understand how this impacts the patients, with actionable takeaways on how to address it.

This book is an inspiring read, filled with stories and real-life examples. It is as authentic as Mindy Spigel herself. It's a must-read!"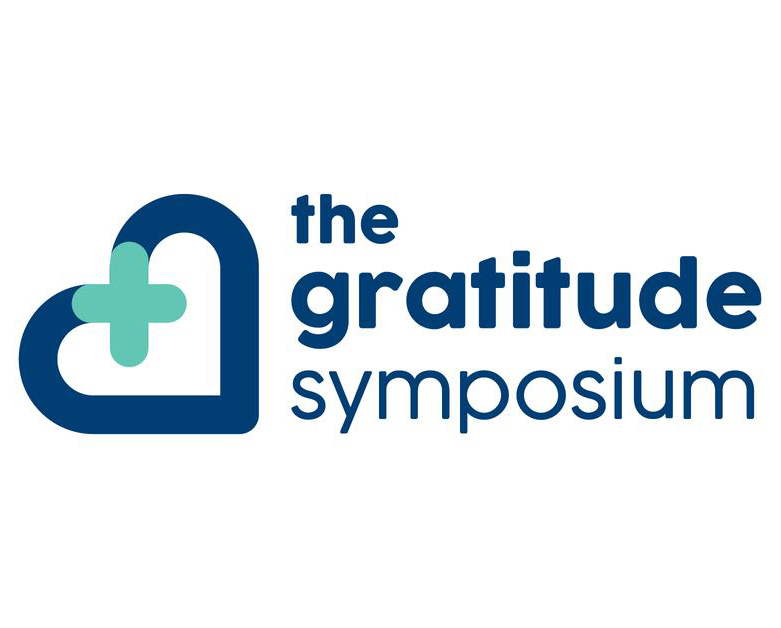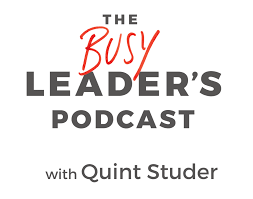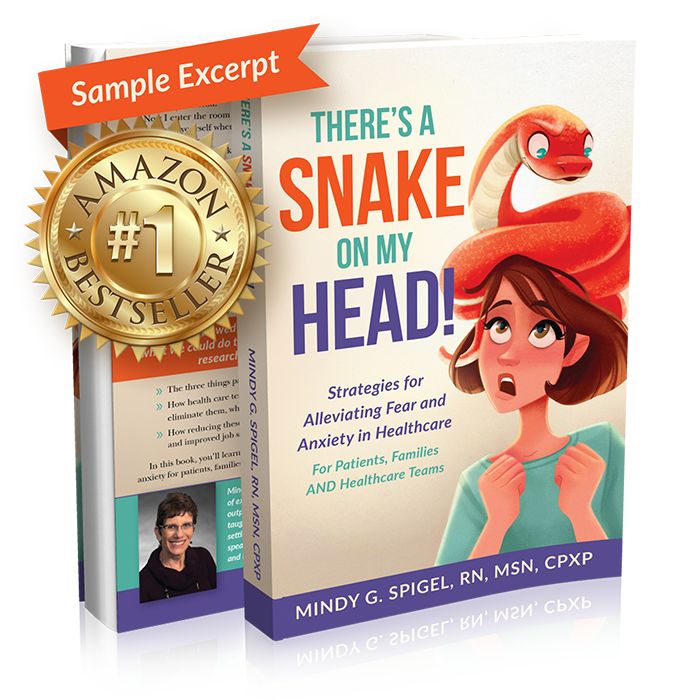 Decrease Anxiety & Fear in Patients, Families, & Healthcare Teams 
Increase Quality of Care & Compliance; Decrease Readmissions & Team Turnover.
Free chapter from the first book by Bestselling Author, Mindy G. Spigel, RN, MSN, CPXP